Writer: Kenny Porter • Pencils: Renny Castellani • Inks/Colors: Jim Towe • Inks: Gale Galligan • Colors: Jon Alderink • Letters: Nic J. Shaw
Buy the Graphic Novel now!
Roscoe is a former WWI pilot who fights giant monsters for a living, but when a cult opens the mother of all monster floodgates from another dimension it's up to Roscoe, his wingman Clyde, and his fiancée Anna to send them packing before the world is devoured. It's a raucous adventure strip in the tradition of The Rocketeer and Flash Gordon!
Spark of the West

Writer: Kenny Porter • Artist: Eli Powell • Colors: Chris O'Halloran • Letters: Shawn Lee
A former Pinkerton chases an underground ring of river pirates running gold in corpses.
Crowbar

Writer: Kenny Porter • Art: Gale Galligan
The first chapter is posted on galesaur.com by Gale Galligan.
This is the true story of my mother's attempted murder and how it affected me for years to come.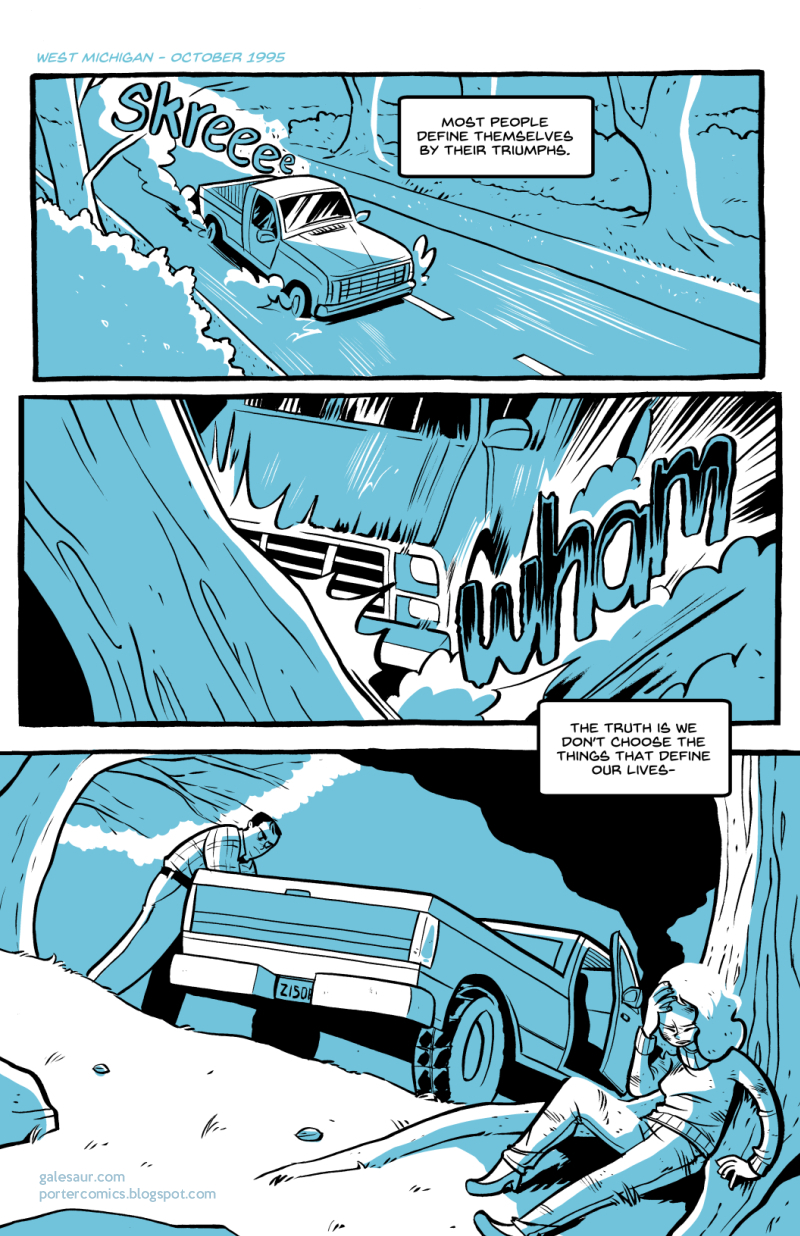 Artifacts #33
Writer: Kenny Porter Art: -Rom-
Published by Top Cow Productions and Image Comics

THE TEACHER AND THE PREACHER" Top Cow publishes its first team of winners from the 2012 Talent Hunt! Rapture bearer and defrocked priest Tom Judge and the nueromancer Tilly Grimes are hot on the heels of a prolific serial killer. But even if Tom is able to save the next intended victim, is he already too late to save her soul?
Su-Zan: Queen of the Wild
Writer: Kenny Porter Art: Jim Towe
Published by Heavy Metal





"Su-Zan: Queen of the Wild" is a mixture of the science fiction heroes and the jungle girl

characters from the old pulp magazines – the comic is a modern take on the classic adventure story, featuring a super-powered scientist trapped on a futuristic mutated Earth!